Feast of the Hunters' Moon Festival
|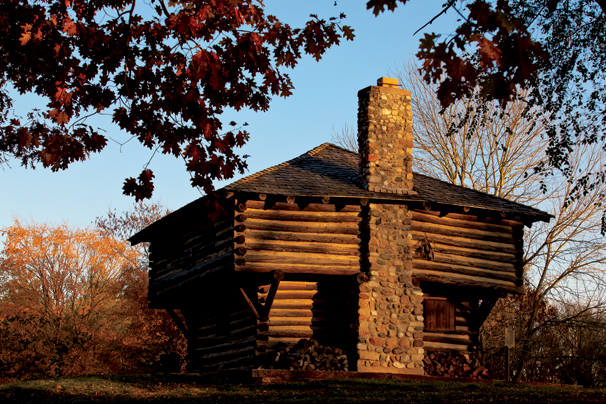 Lafayette-West Lafayette hosts many festivals throughout the year, but the local favorite is Feast of the Hunters' Moon. The 45th annual feast will take place October 4-5, 2014, at historic Fort Ouiatenon Park, located just south of West Lafayette on the banks of the Wabash River.
Fort Ouiatenon, a 1700s-era fur trading post, was the first fortified European settlement in Indiana. The festival commemorates the annual fall gathering of French traders and American Indians with a full-scale re-enactment of frontier life in the mid-18th century. More than 3,000 participants dress in costume and demonstrate crafts, such as chair caning, basket weaving, barrel making and blacksmithing, using authentic tools, materials and methods.
Following the opening ceremony, attendees are treated to the sight of the Voyageurs – French traders that transported furs – aboard birch bark canoes landing and unloading as they would have when the trading post was in its heyday.
The festive, family-friendly atmosphere bustles with Highland games, American Indian dancing and the hubbub of soldier encampments. No feast would be complete without an abundance of food, and Feast of the Hunter's Moon does not disappoint. Some of the foods prepared over an open fire include bison burgers, bison stew, corn on the cob and fry bread. Merchants offer for sale replicas of blankets, period clothing and jewelry, leather goods, pewter, toys, American Indian items, woven goods and packaged foods.
Kids' activities include a Tall Tale trading booth, a place where they can try on traditional clothing, and hands-on crafting.
For more information, call 1-888-841-3244 or visit www.homeofpurdue.com